Ten thousand (yes, ten thousand!) items of clothing are being sent to landfill every five minutes in the UK. This equates to £140m in value every year: there is a huge problem when it comes to the over-consumption of fashion, and in particular fast fashion. 
We get it – that £5 t-shirt may seem quite appealing to your wallet, but have you considered the impact that t-shirt has had on not only the planet but also on the people who made it?
No clothing should be viewed as disposable – this attitude to clothing is a large part of what keeps these systems of oppression in motion. Back in 2018, it was reported that between the years of 2000 and 2014, clothing production had doubled with the average consumer buying 60 percent more pieces of clothing – yet we so easily get rid of it all when it no longer fits, gets damaged or it's no longer 'trendy'.
Here at The Emperor's Old Clothes, we believe that all clothes should be cared for properly so that you can buy less + wear your favourite outfits for longer. 
To help we have compiled a list of ways you can care for your clothes and maximise your wardrobe to its full potential:
1. WASH LESS
If your clothes pass the sniff test, you're good to go! Washing your clothes too often can cause damage to the fibres and decrease the garment's lifespan. Whether you've worn something for a few hours or perhaps you just haven't done much that day, consider when you take it off whether it needs to be put in the laundry bin. 
Instead, hang your clothes outside or around the house to air out before you fold it up and put it away. Using this technique will make your garment last longer, keep it in shape (and it requires less effort from you!).
When the time does come that you need to do a clothes wash, consider washing at lower temperatures. By washing at 30 degrees you will be helping to reduce emissions being produced by the washing machine and help minimise any shrinkage.
 The products you chose to wash your products should also be considered – there are now a great number of eco-laundry products available made from biodegradable, plant derived ingredients which you can also have fun refilling if you have a local refill station nearby.
Another way to protect your garments and our environment is to invest in a Guppyfriend. With each wash that you do, plastic fibers from synthetic textiles make their way from your washing machine into our rivers and oceans. The Guppyfriend helps to collect the plastic fibres in each wash so that they are not released into the environment to damage our wildlife. What's more to like?
2. STORAGE MATTERS
The way you store your clothes can have a huge impact on the way your clothes look, even after a short amount of time. Whether you've got shelves, a wardrobe or some drawers, ensuring your clothes are stored away properly can be really beneficial when it comes to re-wearing your garments.
When hanging garments with zips make sure they're fastened to minimise the damage that can be caused by a wayward open zip catching on other clothes. Even clothes that have been embellished with studs or textured buttons could scratch and snag other garments in your wardrobe. 
By ensuring that anything that has the potential of damaging something else is stored separately or next to something that is made from a more sturdy material could mean your clothes last just a little longer.
Consider storing your heavy jumpers on shelves or in a draw. Heavier garments such as wool jumpers can stretch when hung up in a wardrobe. To keep them in shape, fold them and stack them. You can thank us later…
Give your garments a little breather.
 Keeping your clothes in storage that is cool and dry can help minimise the risk of mold growth on your clothes. If you have the space, hang your clothes with a little gap in between. 
Not only can this reduce the risk of mold forming on your precious wardrobe but it can also help when it comes to keeping clothes crease-free and crumpled.
3. KEEP YOUR FEET FUNKY FRESH
It's not just your clothes that need caring for – your shoes can also do with a little TLC. If your shoes are looking a little sad, we've got a few tips and tricks that can help them last just that little bit longer!
If you find that the rubber on your favourite pair of trainers are looking a little grubby, baking soda is soon to become your new best friend. Sprinkle baking soda onto a damp cloth and rub the part of the shoe you need cleaned to create a paste. This will help tidy them up and make them look fresh without doing any damage.

Have you got a pair of patent pumps or boots that you love but maybe need a little pick me up? By using a soft cloth dipped in vinegar you can keep them looking good as new with a quick polish up. This technique can also be used for handbags or even garments for a quick re-shine!

If your shoes are starting to get a little whiffy, sprinkle some bicarbonate soda into your shoe and let it sit overnight. In the morning, shake it or vacuum it out and enjoy wearing them smell free! This can be repeated as many times as needed.

To buff your shoes and give them a little spruce up use household polish with a soft cloth. This is a quick and easy way to give them a little shine and refresh their appearance.
4. A LITTLE MAINTENANCE NEVER HURT NOBODY
Have you ever found a small hole in a jumper and thought your wearing days were over? Fear not! These little things can be easily fixed, and you don't need to have amazing sewing skills to hide a pesky hole. 
If the hole is beyond repair, consider sewing on patches or badges to cover it and create a whole new look for your garment. 
If you've got a loose button, reinforce it before it falls off. Adding a little more strength to it will mean that the garment will last a lot longer and you're at less risk of losing the button completely. 
However, if it's too late and the button has disappeared off the face of the earth how about choosing a new button to update your wardrobe? Here's a video to help you with hand-sewing a button.
Little fixes like this can make you feel like you've got a new piece of clothing – without causing damage to the planet.
5. REFRESH YOUR WARDROBE
Instead of throwing away your clothes when they no longer fit or don't quite look right, how about getting it altered? Many people no longer wear their favourite outfits because it no longer fits and end up chucking it away, donating it or letting it get lost in the back of their wardrobes un-loved. 
But what if we said you can easily get your clothes altered and maximise its lifespan? 
A simple alteration like changing a hem length or turning a dress into a two-piece can completely change up your wardrobe and make you feel like you've got a brand-new outfit, without costing the earth (literally!).
At The Emperor's Old Clothes, we offer a service to help you with this. If you've got an Emperor's garment that you no longer wear, how about considering changing the design? 
Turn your dungarees into a pair of trousers or alter your skater dress into a circle skirt two-piece. We want to maximise the times you wear our garments! 
Around 15% of fabric intended for clothing ends up on the cutting room floor – to avoid waste like this, we keep hold of our offcuts to ensure we have enough fabric for alterations and make all our accessories.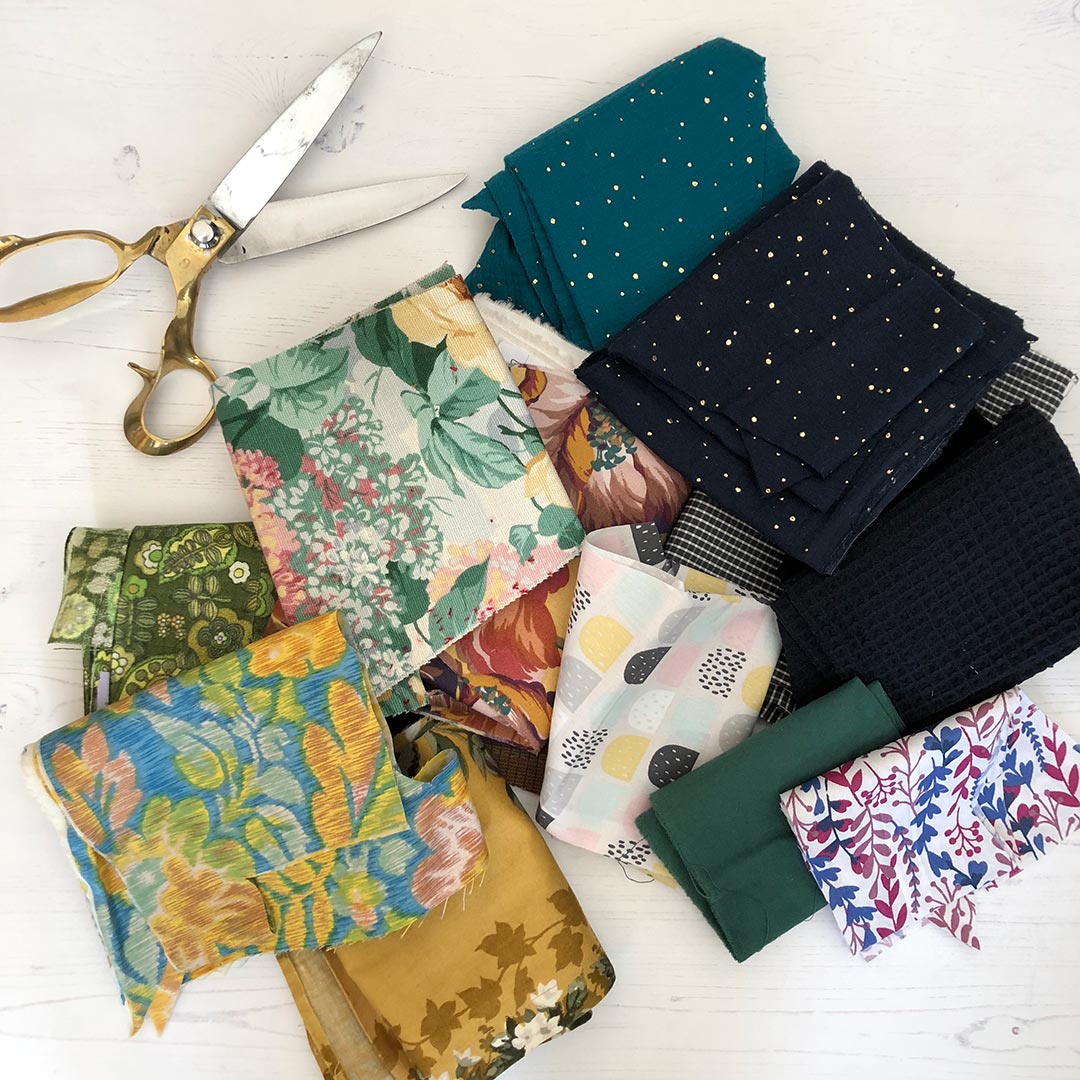 We hope that these tips help you when you come to caring for your wardrobe and making sure your clothes last longer. Over-consumption is a huge issue in the fashion industry and it's so important that we are continually putting in the effort to keep and care for what we have. 
Get in touch with us regarding any alterations you may want on your Emperor's outfits + to share your own tips on taking care of your clothes.
Written by Ella Anais Gilchrist – Marketing Assistant; edited by Cecily Blondel – Owner