Below is our international size guide including bust, waist and hip measurements in inches & centimetres.
We hope that this chart helps you find your perfect garment size with us.
However, we are used to altering designs to fit customers who are in between sizes so if you have any specific requirements or need any help please don't hesitate to get in touch.
UK
EU
US
BUST
WAIST
HIPS
4-6
32
0-2
32in
81.5cm
25in
63.5cm
35in
89cm
6-8
34
2-4
34.5in
88cm
26.5in
67.5cm
36in
91.5cm
10-12
36
6-8
36in
92cm
28in
71.5cm
38in
97cm
12-14
38
10-12
40in
102cm
32in
81.5cm
42in
107cm
14-16
40
12-14
44in
112cm
36.5in
93cm
47in
119.5cm
18-20
46
16-18
50in
127cm
42in
106.5cm
52in
132cm
22-24
50
20-22
56in
142cm
48in
122cm
58in
147cm
26-28
56
24-26
62in
157.5cm
54in
137.5cm
64in
162.5cm
30-32
62
28-30
68in
172.5cm
60in
152.5cm
70in
178cm
We are in the process of extending our size range. This is quite a lengthy process for a small brand but it is something we are 100% committed to.If we don't currently go up or down to your size please get in touch with your measurements + we can create you your dream 'design your own' garment!

Check out our handy measuring kits
Here are detailed measurements for finished garments across our sizes and designs. These measurements will give you an idea of the
fit of our standard sizes which you will find in our ready to wear clothing.
Please note: these are approximate measurements and may vary very slightly here and there as every garment is made by hand.
We hope this information is helpful – if you have any queries please don't hesitate to contact us.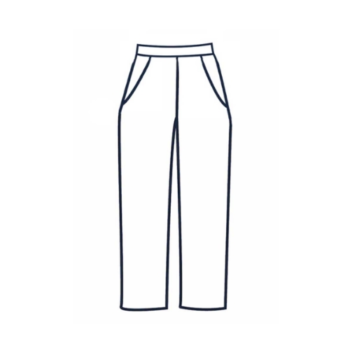 | | | | | | | | | |
| --- | --- | --- | --- | --- | --- | --- | --- | --- |
| | UK 4-6 / EUR 32 / US 0-2 | UK 6-8 / EUR 34 / US 2-4 | UK 10-12 / EUR 36 / US 6-8 | UK 12-14 / EUR 38 / US 10-12 | UK 14-16 / EUR 40 / US 12-14 | UK 18-20 / EUR 46 / US 16-18 | UK 22-24 / EUR 50 / US 20-22 | UK 26-28 / EUR 54 / US 24-26 |
| WAIST | | 26.5″ / 67.25cm | 28″ / 71cm | 32″ / 81.5cm | 37" / 94cm | 42" / 107cm | 49" / 124.5cm | 54" / 137cm |
| HIPS | | 41″ / 104cm | 44" / 112cm | 48″ / 122cm | 49" / 124.5cm | 55.5" / 141cm | 63" / 160cm | 64" / 162.5cm |
| LEG LENGTH (FROM WAIST) | COMING SOON | 41″ / 104cm | 41.5" / 105.5cm | 41.5″ / 105.5cm | 42" / 107cm | 42.5" / 108cm | 44" / 112cm | 41" / 104cm |
| LEG CIRCUMFERENCE | | 25.5″ / 65cm | 28" / 71cm | 29.5″ / 75cm | 30.75" / 78.5cm | 35" / 89cm | 40" / 102cm | 42.5" / 108cm |
| FRONT RISE | | 13″ / 33cm | 13.5" / 34.5cm | 14″ / 35.5cm | 15" / 38.5cm | 16" / 41cm | 18" / 46cm | 19" / 48.5cm |
| BACK RISE | | 13.5″ / 34.5cm | 15.5" / 39.5cm | 16.5″ / 42cm | 16.5" / 42cm | 17.25″ / 44cm | 20.5" / 52cm | 23.5" / 60cm |
| INSIDE LEG | | 29.25″ / 74.5cm | 29.5" / 75cm | 29″ / 74cm | 30" / 76.5cm | 30" / 76.5cm | 30.5" / 77.5cm | 26" / 66cm |
| | | | | | | | | | |
| --- | --- | --- | --- | --- | --- | --- | --- | --- | --- |
| | UK 4-6 / EUR 32 / US 0-2 | UK 6-8 / EUR 34 / US 2-4 | UK 10-12 / EUR 36 / US 6-8 | UK 12-14 / EUR 38 / US 10-12 | UK 14-16 / EUR 40 / US 12-14 | UK 18-20 / EUR 46 / US 16-18 | UK 22-24 / EUR 50 / US 20-22 | UK 26-28 / EUR 54 / US 24-26 | UK 30-32 / EUR 62 / US 28-30 |
| WAIST | | 30.5″ / 77cm | 32″ / 81.25cm | 36″ / 91.5cm | 40.5″ / 103cm | 44″ / 111.75cm | 50″ / 127cm | 56″ / 142.25cm | 62″ / 157.5cm |
| HIPS | | 41″ / 104cm | 44" / 112cm | 48″ / 122cm | 49" / 124.5cm | 55.5" / 141cm | 63" / 160cm | 66" / 165.25cm | 76″ / 193cm |
| BIB DIMENSIONS | | 10" x 10.5" / 26 x 27cm | 11" x 11" / 28 x 28cm | 11" x 11" / 28 x 28cm | 12" x 11" / 30.5 x 29.5cm | 13.5" x 11" / 34.5 x 28cm | 14" x 12" / 39 x 30.5cm | 12.5" x 13.5" / 32 x 34.5cm | 16.75″ x 13.5″ / 42.5cm x 34.3cm |
| LEG LENGTH (FROM WAIST) | COMING SOON | 41″ / 104cm | 41.5" / 105.5cm | 41.5″ / 105.5cm | 42" / 107cm | 42.5" / 108cm | 44" / 112cm | 41" / 104cm | 44″ / 111.75cm |
| LEG CIRCUMFERENCE | | 25.5″ / 65cm | 28" / 71cm | 29.5″ / 75cm | 30.75" / 78.5cm | 35" / 89cm | 40" / 102cm | 42.5" / 108cm | 44″ / 111.75cm |
| FRONT RISE | | 13″ / 33cm | 13.5" / 34.5cm | 14″ / 35.5cm | 15" / 38.5cm | 16" / 41cm | 18" / 46cm | 19" / 48.5cm | 19″ / 48.5cm |
| BACK RISE | | 13.5″ / 34.5cm | 15.5" / 39.5cm | 16.5″ / 42cm | 16.5" / 42cm | 17.25″ / 44cm | 20.5" / 52cm | 23.5" / 60cm | 22.5″ / 57cm |
| INSIDE LEG | | 29.25″ / 74.5cm | 29.5" / 75cm | 29″ / 74cm | 30" / 76.5cm | 30" / 76.5cm | 30.5" / 77.5cm | 26" / 66cm | 29″ / 74cm |
| | | | | | | | | |
| --- | --- | --- | --- | --- | --- | --- | --- | --- |
| | UK 4-6 / EUR 32 / US 0-2 | UK 6-8 / EUR 34 / US 2-4 | UK 10-12 / EUR 36 / US 6-8 | UK 12-14 / EUR 38 / US 10-12 | UK 14-16 / EUR 40 / US 12-14 | UK 18-20 / EUR 46 / US 16-18 | UK 22-24 / EUR 50 / US 20-22 | UK 26-28 / EUR 54 / US 24-26 |
| WAIST | | 27" / 68.5cm | 28.5" / 72.5cm | 32" / 81.5cm | 36.5" / 91.5cm | 42" / 107cm | 48" / 121cm | |
| HIPS | | 41" / 104cm | 42" / 107cm | 42.5" / 108cm | 47" / 119.5cm | 53.5" / 136cm | 58.5" / 148.5cm | |
| LEG LENGTH (FROM WAIST) | COMING SOON | 31.25" / 79.5cm | 32" / 81.5cm | 32" / 81.5cm | 33.5″ / 85cm | 34.25" / 87cm | 35.25" / 89.5cm | COMING SOON |
| LEG CIRCUMFERENCE | | 26.5" / 67.5cm | 28" / 71cm | 29.75" / 74.5cm | 31" / 79cm | 35.5" / 90cm | 38.5" / 98cm | |
| FRONT RISE | | 13.25" / 34cm | 14" / 35.5cm | 13.25" / 33.5cm | 14.5" / 37cm | 17.25" / 44cm | 18.5" / 47cm | |
| BACK RISE | | 15.5" / 39.5cm | 16" / 41cm | 16" / 41cm | 16.5" / 42cm | 19.25" / 49.5cm | 21" / 53.5cm | |
| INSIDE LEG | | 20.5" / 52cm | 20" / 51cm | 20.5" / 52cm | 21.25" / 54cm | 20" / 51cm | 20" / 51cm | |
| | | | | | | | | |
| --- | --- | --- | --- | --- | --- | --- | --- | --- |
| | UK 4-6 / EUR 32 / US 0-2 | UK 6-8 / EUR 34 / US 2-4 | UK 10-12 / EUR 36 / US 6-8 | UK 12-14 / EUR 38 / US 10-12 | UK 14-16 / EUR 40 / US 12-14 | UK 18-20 / EUR 46 / US 16-18 | UK 22-24 / EUR 50 / US 20-22 | UK 26-28 / EUR 54 / US 24-26 |
| WAIST | | 27" / 68.5cm | 28.5" / 72.5cm | 32" / 81.5cm | 36.5" / 91.5cm | 42" / 107cm | 48" / 121cm | |
| HIPS | | 41" / 104cm | 42" / 107cm | 42.5" / 108cm | 47" / 119.5cm | 53.5" / 136cm | 58.5" / 148.5cm | |
| BIB DIMENSIONS | | 10" x 10.5" / 26 x 27cm | 11" x 11" / 28 x 28cm | 11" x 11" / 28 x 28cm | 12" x 11" / 30.5 x 29.5cm | 13.5" x 11" / 34.5 x 28cm | | |
| LEG LENGTH (FROM WAIST) | COMING SOON | 31.25" / 79.5cm | 32" / 81.5cm | 32" / 81.5cm | 33.5″ / 85cm | 34.25" / 87cm | 35.25" / 89.5cm | COMING SOON |
| LEG CIRCUMFERENCE | | 26.5" / 67.5cm | 28" / 71cm | 29.75" / 74.5cm | 31" / 79cm | 35.5" / 90cm | 38.5" / 98cm | |
| FRONT RISE | | 13.25" / 34cm | 14" / 35.5cm | 13.25" / 33.5cm | 14.5" / 37cm | 17.25" / 44cm | 18.5" / 47cm | |
| BACK RISE | | 15.5" / 39.5cm | 16" / 41cm | 16" / 41cm | 16.5" / 42cm | 19.25" / 49.5cm | 21" / 53.5cm | |
| INSIDE LEG | | 20.5" / 52cm | 20" / 51cm | 20.5" / 52cm | 21.25" / 54cm | 20" / 51cm | 20" / 51cm | |
| | | | | | | | | |
| --- | --- | --- | --- | --- | --- | --- | --- | --- |
| | UK 4-6 / EUR 32 / US 0-2 | UK 6-8 / EUR 34 / US 2-4 | UK 10-12 / EUR 36 / US 6-8 | UK 12-14 / EUR 38 / US 10-12 | UK 14-16 / EUR 40 / US 12-14 | UK 18-20 / EUR 46 / US 16-18 | UK 22-24 / EUR 50 / US 20-22 | UK 26-28 / EUR 54 / US 24-26 |
| WAIST | | 27" / 68.5cm | 28″ / 71cm | 32.5" / 82.5cm | 36.5" / 91.5cm | 42" / 107cm | 48″ / 122cm | |
| HIPS | | 38.5″ / 98cm | 40.5″ / 103cm | 43.5" / 110.5cm | 47" / 119.5cm | 53.5″ / 136cm | 60″ / 152.5cm | |
| LEG LENGTH (FROM WAIST) | COMING SOON | 15" / 38cm | 15" / 38cm | 15" / 38cm | 15.35″ / 39cm | 18.5″ / 47cm | 19.5″ / 49.5cm | COMING SOON |
| LEG CIRCUMFERENCE | | 27.25″ / 69.5cm | 28″ / 71cm | 29.25" / 74.5cm | 31.5″ / 80cm | 33.5″ / 85cm | 38.25″ / 97cm | |
| FRONT RISE | | 13.25″ / 33.75cm | 13.5″ / 34.25cm | 13.5″ / 34.25cm | 13.5″ / 34.25cm | 16.75″ / 42.5cm | 18.5″ / 47cm | |
| BACK RISE | | 15.5″ / 39.5cm | 15.5″ / 39.5cm | 15.5" / 39.5cm | 16″ / 40.6cm | 19.35″ / 49cm | 20″ / 51cm | |
| INSIDE LEG | | 4.5″ / 11.5cm | 3.5″ / 9cm | 3.5" / 9cm | 4.35″ / 11cm | 4.35″ / 11cm | 4.5″ / 11.5cm | |
| | | | | | | | | |
| --- | --- | --- | --- | --- | --- | --- | --- | --- |
| | UK 4-6 / EUR 32 / US 0-2 | UK 6-8 / EUR 34 / US 2-4 | UK 10-12 / EUR 36 / US 6-8 | UK 12-14 / EUR 38 / US 10-12 | UK 14-16 / EUR 40 / US 12-14 | UK 18-20 / EUR 46 / US 16-18 | UK 22-24 / EUR 50 / US 20-22 | UK 26-28 / EUR 54 / US 24-26 |
| WAIST | | 27" / 68.5cm | 28″ / 71cm | 32.5" / 82.5cm | 36.5" / 91.5cm | 42" / 107cm | 48″ / 122cm | |
| HIPS | | 38.5″ / 98cm | 40.5″ / 103cm | 43.5" / 110.5cm | 47" / 119.5cm | 53.5″ / 136cm | 60″ / 152.5cm | |
| BIB DIMENSIONS | | 10" x 10.5" / 26 x 27cm | 11" x 11" / 28 x 28cm | 11" x 11" / 28 x 28cm | 12" x 11" / 30.5 x 29.5cm | 13.5" x 11" / 34.5 x 28cm | 14" x 12" / 39 x 30.5cm | |
| LEG LENGTH (FROM WAIST) | COMING SOON | 15" / 38cm | 15" / 38cm | 15" / 38cm | 15.35″ / 39cm | 18.5″ / 47cm | 19.5″ / 49.5cm | COMING SOON |
| LEG CIRCUMFERENCE | | 27.25″ / 69.5cm | 28″ / 71.5cm | 29.25" / 74.5cm | 31.5″ / 80cm | 33.5″ / 85cm | 38.25″ / 97cm | |
| FRONT RISE | | 13.25″ / 33.75cm | 13.5″ / 34.25cm | 13.5″ / 34.25cm | 13.5″ / 34.25cm | 16.75″ / 42.5cm | 18.5″ / 47cm | |
| BACK RISE | | 15.5″ / 39.5cm | 15.5″ / 39.5cm | 15.5" / 39.5cm | 16″ / 40.6cm | 19.35″ / 49cm | 20″ / 51cm | |
| INSIDE LEG | | 4.5″ / 11cm | 3.5″ / 9cm | 3.5" / 9cm | 4.35″ / 11cm | 4.35″ / 11cm | 4.5″ / 11.5cm | |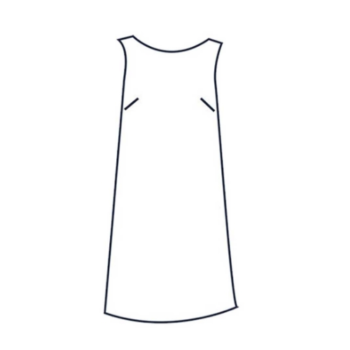 | | | | | | | | | |
| --- | --- | --- | --- | --- | --- | --- | --- | --- |
| | UK 4-6 / EUR 32 / US 0-2 | UK 6-8 / EUR 34 / US 2-4 | UK 10-12 / EUR 36 / US 6-8 | UK 12-14 / EUR 38 / US 10-12 | UK 14-16 / EUR 40 / US 12-14 | UK 18-20 / EUR 46 / US 16-18 | UK 22-24 / EUR 50 / US 20-22 | UK 26-28 / EUR 54 / US 24-26 |
| BUST | | 38″ / 97cm | 41.5″ / 105.5cm | 46″ / 117cm | 50.25″ / 127.5cm | 58.5″ / 148.5cm | 60″ / 152.5cm | |
| WAIST | | 38.5″ / 98cm | 41.5″ / 105.5cm | 46.5″ / 118cm | 50.75″ / 129cm | 59″ / 150cm | 62.5″ / 158.75cm | |
| HIPS | | 39.5″ / 100.5cm | 43″ / 109.25cm | 47.75″ / 121.5cm | 52″ / 132cm | 60.5″ / 153cm | 63.5″ / 161.25cm | |
| DRESS LENGTH | COMING SOON | 35″ / 89cm | 35″ / 89cm | 35″ / 89cm | 35.25″ / 89.5cm | 36″ / 91.5cm | 36″ / 91.5cm | COMING SOON |
| HEM CIRCUMFERENCE | | 42″ / 107cm | 43″ / 109.25cm | 48″ / 122cm | 53″ / 134.5cm | 61″ / 155cm | 63″ / 160cm | |
| ARMHOLE CIRCUMFERENCE | | 17.45″ / 44.25cm | 18.85″ / 48cm | 19.75″ / 50.25cm | 20.45″ / 51.75cm | 24″ / 61cm | 27″ / 68.5cm | |
| SHORT SLEEVE LENGTH | | 6.5″ / 16.5cm | 7.5″ / 19cm | 7.75″ / 19.5cm | 18-20 3/4 sleeve | 8″ / 20.25cm | 8″ / 20.25cm | |
| SHORT SLEEVE BICEP WIDTH | | 13.5″ / 34.5cm | 13.5″ / 34.5cm | 15.75″ / 40cm | 18-20 3/4 sleeve | 19.5″ / 49.5cm | 21.5″ / 54.5cm | |
| 3/4 SLEEVE LENGTH | | 17.75″ / 45cm | 18.25″ / 46.5cm | 18.25″ / 46.5cm | 18-20 3/4 sleeve | 20.5″ / 52cm | 20.5″ / 52cm | |
| 3/4 SLEEVE BICEP WIDTH | | 13″ / 33cm | 14.75″ / 37.5cm | 15.35″ / 39cm | 18-20 3/4 sleeve | 20″ / 51cm | 22″ / 56cm | |
| 3/4 SLEEVE CUFF WIDTH | | 10.25″ / 26cm | 11.75″ / 30cm | 12.25″ / 31cm | 18-20 3/4 sleeve | 15.75″ / 40.5cm | 17.25″ / 43.75cm | |
| | | | | | | | | |
| --- | --- | --- | --- | --- | --- | --- | --- | --- |
| | UK 4-6 / EUR 32 / US 0-2 | UK 6-8 / EUR 34 / US 2-4 | UK 10-12 / EUR 36 / US 6-8 | UK 12-14 / EUR 38 / US 10-12 | UK 14-16 / EUR 40 / US 12-14 | UK 18-20 / EUR 46 / US 16-18 | UK 22-24 / EUR 50 / US 20-22 | UK 26-28 / EUR 54 / US 24-26 |
| BUST | | 35.25″ / 89.5cm | 37″ / 94cm | 40.5″ / 103cm | 45″ / 114.25cm | 50″ / 127cm | 56″ / 142.25cm | |
| WAIST | | 27.5″ / 70cm | 28.5″ / 72.5cm | 32.5″ / 182.5cm | 36.5″ / 93cm | 42″ / 106.5cm | 48″ / 122cm | |
| HIPS | COMING SOON | 38.5″ / 98cm | 39″ / 99cm | 41.25″ / 105cm | 48″ / 122cm | 54″ / 137cm | 60″ / 152.5cm | COMING SOON |
| BODICE LENGTH | COMING SOON | 13.25″ / 33.5cm | 13.45″ / 34cm | 13.5″ / 34.25cm | 13.75″ / 34.75cm | 14.85″ / 37.75cm | 14.85″ / 37.75cm | 16.25″ / 41.25cm |
| SKIRT LENGTH | | 23″ / 58.5cm | 23″ / 58cm | 23″ / 58cm | 23.5″ / 89.5cm | 24.25″ / 61.5cm | 25″ / 63.5cm | |
| HEM CIRCUMFERENCE | | 31.5″ / 80cm | 33.25″ / 84.5cm | 37″ / 94cm | 40.5″ / 103cm | 44″ / 111.75cm | 47″ / 119.5cm | |
| ARMHOLE CIRCUMFERENCE | | 19″ / 48.5cm | 19.75″ / 50cm | 19.75″ / 50cm | 21″ / 53.5cm | 24.25″ / 61.5cm | 26.25″ / 66.5cm | |
| SHORT SLEEVE LENGTH | | 6.5″ / 16.5cm | 6.5″ / 16.5cm | 7.5″ / 19cm | 7.75″ / 19.5cm | 8″ / 20.25cm | 8″ / 20.25cm | |
| SHORT SLEEVE BICEP WIDTH | | 13.5″ / 34.5cm | 13.5″ / 34.5cm | 13.5″ / 34.5cm | 15.75″ / 40cm | 18″ / 46cm | 19.5″ / 49.5cm | |
| 3/4 SLEEVE LENGTH | | 17.75″ / 45cm | 17.75″ / 45cm | 18.25″ / 46.5cm | 18.25″ / 46.5cm | 19.5″ / 49.5cm | 20.5″ / 52cm | |
| 3/4 SLEEVE BICEP WIDTH | | 13″ / 33cm | 13″ / 33cm | 14.75″ / 37.5cm | 15.35″ / 39cm | 17.75″ / 45cm | 20″ / 51cm | |
| 3/4 SLEEVE CUFF WIDTH | | 10.25″ / 26cm | 10.25″ / 26cm | 11.75″ / 30cm | 12.25″ / 31cm | 14″ / 35.5cm | 15.75″ / 40.5cm | |
| | | | | | | | | |
| --- | --- | --- | --- | --- | --- | --- | --- | --- |
| | UK 4-6 / EUR 32 / US 0-2 | UK 6-8 / EUR 34 / US 2-4 | UK 10-12 / EUR 36 / US 6-8 | UK 12-14 / EUR 38 / US 10-12 | UK 14-16 / EUR 40 / US 12-14 | UK 18-20 / EUR 46 / US 16-18 | UK 22-24 / EUR 50 / US 20-22 | UK 26-28 / EUR 54 / US 24-26 |
| WAIST | | 27.5″ / 70cm | 28.5″ / 72.5cm | 32.5″ / 82.5cm | 36.5″ / 93cm | 42″ / 106.5cm | 48″ / 122cm | |
| HIPS | COMING SOON | 38.5″ / 98cm | 39″ / 99cm | 41.25″ / 105cm | 48″ / 122cm | 54″ / 137cm | 60″ / 152.5cm | COMING SOON |
| SKIRT LENGTH | | 23″ / 58.5cm | 23″ / 58cm | 23″ / 58cm | 23.5″ / 89.5cm | 24.25″ / 61.5cm | 25″ / 63.5cm | |
| HEM CIRCUMFERENCE | | 31.5″ / 80cm | 33.25″ / 84.5cm | 37″ / 94cm | 40.5″ / 103cm | 44″ / 111.75cm | 47″ / 119.5cm | |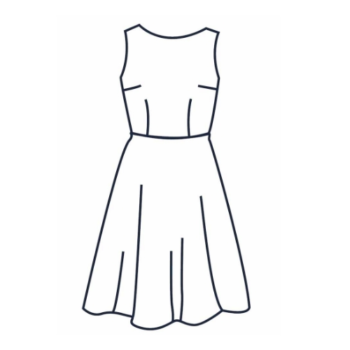 | | | | | | | | | |
| --- | --- | --- | --- | --- | --- | --- | --- | --- |
| | UK 4-6 / EUR 32 / US 0-2 | UK 6-8 / EUR 34 / US 2-4 | UK 10-12 / EUR 36 / US 6-8 | UK 12-14 / EUR 38 / US 10-12 | UK 14-16 / EUR 40 / US 12-14 | UK 18-20 / EUR 44 / US 16-18 | UK 22-24 / EUR 50 / US 20-22 | UK 26-28 / EUR 54 / US 24-26 |
| BUST | | 35.25″ / 89.5cm | 37″ / 94cm | 40.5″ / 103cm | 45″ / 114.25cm | 50″ / 127cm | 56″ / 142.25cm | 63″ / 160cm |
| WAIST | | 26.5″ / 67.5cm | 28″ / 71cm | 32.5″ / 182.5cm | 36.5″ / 93cm | 42″ / 106.5cm | 48″ / 122cm | 55.5″ / 136cm |
| HIPS | | n/a | n/a | n/a | n/a | n/a | n/a | n/a |
| BODICE LENGTH | COMING SOON | 13.25″ / 33.5cm | 13.45″ / 34cm | 13.5″ / 34.25cm | 13.75″ / 34.75cm | 14.85″ / 37.75cm | 14.85″ / 37.75cm | 16.25″ / 41.25cm |
| SKIRT LENGTH | | 19.5″ / 50cm | 23.25″ / 59cm | 24″/ 61cm | 24.5″ / 62.5cm | 25″ / 63.5cm | 25″ / 63.5cm | 25″ / 63.5cm |
| HEM CIRCUMFERENCE | | 132.5″ / 337cm | 160.5″ / 408cm | 174″ / 442cm | 202″ / 513cm | 202″ / 513cm | 202″ / 513cm | 206.5″ / 524.5cm |
| ARMHOLE CIRCUMFERENCE | | 19″ / 48.5cm | 19.75″ / 50cm | 19.75″ / 50cm | 21″ / 53.5cm | 24.25″ / 61.5cm | 26.25″ / 66.5cm | 28.25″ / 71.75cm |
| SHORT SLEEVE LENGTH | | 6.5″ / 16.5cm | 6.5″ / 16.5cm | 7.5″ / 19cm | 7.75″ / 19.5cm | 8″ / 20.25cm | 8″ / 20.25cm | 10.25″ / 26cm |
| SHORT SLEEVE BICEP WIDTH | | 13.5″ / 34.5cm | 13.5″ / 34.5cm | 13.5″ / 34.5cm | 15.75″ / 40cm | 18″ / 46cm | 19.5″ / 49.5cm | 20.5″ / 52cm |
| 3/4 SLEEVE LENGTH | | 17.75″ / 45cm | 17.75″ / 45cm | 18.25″ / 46.5cm | 18.25″ / 46.5cm | 19.5″ / 49.5cm | 20.5″ / 52cm | 20.5″ / 52cm |
| 3/4 SLEEVE BICEP WIDTH | | 13″ / 33cm | 13″ / 33cm | 14.75″ / 37.5cm | 15.35″ / 39cm | 17.75″ / 45cm | 20″ / 51cm | 22″ / 56cm |
| 3/4 SLEEVE CUFF WIDTH | | 10.25″ / 26cm | 10.25″ / 26cm | 11.75″ / 30cm | 12.25″ / 31cm | 14″ / 35.5cm | 15.75″ / 40.5cm | 17.75″ / 45cm |
| | | | | | | | | |
| --- | --- | --- | --- | --- | --- | --- | --- | --- |
| | UK 4-6 / EUR 32 / US 0-2 | UK 6-8 / EUR 34 / US 2-4 | UK 10-12 / EUR 36 / US 6-8 | UK 12-14 / EUR 38 / US 10-12 | UK 14-16 / EUR 40 / US 12-14 | UK 18-20 / EUR 46 / US 16-18 | UK 22-24 / EUR 50 / US 20-22 | UK 26-28 / EUR 54 / US 24-26 |
| WAIST | 25″ / 63.5cm | 26.5″ / 67.5cm | 28" / 71cm | 32" / 81.5cm | 36.5" / 91.5cm | 42" / 107cm | 48" / 121cm | 54″ / 137cm |
| HIPS | n/a | n/a | n/a | n/a | n/a | n/a | n/a | n/a |
| SKIRT LENGTH | 19.5″ / 50cm | 19.5″ / 50cm | 23.25″ / 59cm | 24″/ 61cm | 24.5″ / 62.5cm | 25″ / 63.5cm | 25″ / 63.5cm | 25″ / 63.5cm |
| HEM CIRCUMFERENCE | 132.5″ / 337cm | 132.5″ / 337cm | 160.5″ / 408cm | 174″ / 442cm | 202″ / 513cm | 202″ / 513cm | 202″ / 513cm | 206.5″ / 524.5cm |
| | | | | | | | | |
| --- | --- | --- | --- | --- | --- | --- | --- | --- |
| | UK 4-6 / EUR 32 / US 0-2 | UK 6-8 / EUR 34 / US 2-4 | UK 10-12 / EUR 36 / US 6-8 | UK 12-14 / EUR 38 / US 10-12 | UK 14-16 / EUR 40 / US 12-14 | UK 18-20 / EUR 46 / US 16-18 | UK 22-24 / EUR 50 / US 20-22 | UK 26-28 / EUR 54 / US 24-26 |
| WAIST | 25″ / 63.5cm | 26.5″ / 67.5cm | 28" / 71cm | 32" / 81.5cm | 36.5" / 91.5cm | 42" / 107cm | 48" / 121cm | 54″ / 137cm |
| HIPS | n/a | n/a | n/a | n/a | n/a | n/a | n/a | n/a |
| BIB DIMENSIONS | 10" x 10.5" / 26 x 27cm | 10" x 10.5" / 26 x 27cm | 11" x 11" / 28 x 28cm | 11" x 11" / 28 x 28cm | 12" x 11" / 30.5 x 29.5cm | 13.5" x 11" / 34.5 x 28cm | 14" x 12" / 39 x 30.5cm | 12.5" x 13.5" / 32 x 34.5cm |
| SKIRT LENGTH | 19.5″ / 50cm | 19.5″ / 50cm | 23.25″ / 59cm | 24″/ 61cm | 24.5″ / 62.5cm | 25″ / 63.5cm | 25″ / 63.5cm | 25″ / 63.5cm |
| HEM CIRCUMFERENCE | 132.5″ / 337cm | 132.5″ / 337cm | 160.5″ / 408cm | 174″ / 442cm | 202″ / 513cm | 202″ / 513cm | 202″ / 513cm | 206.5″ / 227cm |
| | | | | | | | | |
| --- | --- | --- | --- | --- | --- | --- | --- | --- |
| | UK 4-6 / EUR 32 / US 0-2 | UK 6-8 / EUR 34 / US 2-4 | UK 10-12 / EUR 36 / US 6-8 | UK 12-14 / EUR 38 / US 10-12 | UK 14-16 / EUR 40 / US 12-14 | UK 18-20 / EUR 46 / US 16-18 | UK 22-24 / EUR 50 / US 20-22 | UK 26-28 / EUR 54 / US 24-26 |
| WAIST | | 27″ / 69cm | 28.5″ / 72.5cm | 32.5″ / 82.5cm | 36.5″ / 93cm | 42″ / 106.5cm | 48″ / 122cm | |
| HIPS | COMING SOON | 39″ / 99cm | 40.25″ / 102.5cm | 44″ / 112cm | 48″ / 122cm | 53.5″ / 136cm | 59.8″ / 152cm | COMING SOON |
| SKIRT LENGTH | | 17.5″ / 44.5cm | 17.5″ / 44.5cm | 17.5″ / 44.5cm | 17.5″ / 44.5cm | 20″ / 50.75cm | 20.5″ / 52cm | |
| HEM CIRCUMFERENCE | | 40.25″ / 102.5cm | 40.75″ / 103.5cm | 44.85″ / 114cm | 48.6″ / 123.5cm | 50.45″ / 128cm | 54.5″ / 138.5cm | |
| | | | | | | | | |
| --- | --- | --- | --- | --- | --- | --- | --- | --- |
| | UK 4-6 / EUR 32 / US 0-2 | UK 6-8 / EUR 34 / US 2-4 | UK 10-12 / EUR 36 / US 6-8 | UK 12-14 / EUR 38 / US 10-12 | UK 14-16 / EUR 40 / US 12-14 | UK 18-20 / EUR 46 / US 16-18 | UK 22-24 / EUR 50 / US 20-22 | UK 26-28 / EUR 54 / US 24-26 |
| WAIST | | 27″ / 69cm | 28.5″ / 72.5cm | 32.5″ / 82.5cm | 36.5″ / 93cm | 42″ / 106.5cm | 48″ / 122cm | |
| HIPS | | 39″ / 99cm | 40.25″ / 102cm | 44″ / 112cm | 48″ / 122cm | 53.5″ / 136cm | 59.8″ / 152cm | |
| BIB DIMENSIONS | COMING SOON | 10" x 10.5" / 26 x 27cm | 11" x 11" / 28 x 28cm | 11" x 11" / 28 x 28cm | 12" x 11" / 30.5 x 29.5cm | 13.5" x 11" / 34.5 x 28cm | 14" x 12" / 39 x 30.5cm | COMING SOON |
| SKIRT LENGTH | | 17.5″ / 44.5cm | 17.5″ / 44.5cm | 17.5″ / 44.5cm | 17.5″ / 44.5cm | 20″ / 50.75cm | 20.5″ / 52cm | |
| HEM CIRCUMFERENCE | | 40.25″ / 102.5cm | 40.75″ / 103.5cm | 44.85″ / 114cm | 48.6″ / 123.5cm | 50.45″ / 128cm | 54.5″ / 138.5cm | |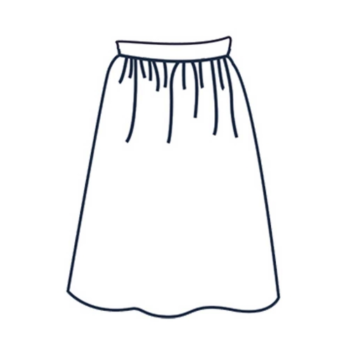 | | | | | | | | | |
| --- | --- | --- | --- | --- | --- | --- | --- | --- |
| | UK 4-6 / EUR 32 / US 0-2 | UK 6-8 / EUR 34 / US 2-4 | UK 10-12 / EUR 36 / US 6-8 | UK 12-14 / EUR 38 / US 10-12 | UK 14-16 / EUR 40 / US 12-14 | UK 18-20 / EUR 46 / US 16-18 | UK 22-24 / EUR 50 / US 20-22 | UK 26-28 / EUR 54 / US 24-26 |
| WAIST | 25″ / 63.5cm | 26.5″ / 67.5cm | 28" / 71cm | 32" / 81.5cm | 36.5" / 91.5cm | 42" / 107cm | 48" / 121cm | 54″ / 137cm |
| HIPS* | *Varies | *Varies | *Varies | *Varies | *Varies | *Varies | *Varies | *Varies |
| SKIRT LENGTH | 21.5″ / 54.5cm | 21.5″ / 54.5cm | 24.5″ / 62.5cm | 24.5″ / 62.5cm | 24.5″ / 62.5cm | 25.5″ / 65cm | 25.5″ / 65cm | 25.5″ / 65cm |
| HEM CIRCUMFERENCE* | *Varies | *Varies | *Varies | *Varies | *Varies | *Varies | *Varies | *Varies |
| | | | | | | | | |
| --- | --- | --- | --- | --- | --- | --- | --- | --- |
| | UK 4-6 / EUR 32 / US 0-2 | UK 6-8 / EUR 34 / US 2-4 | UK 10-12 / EUR 36 / US 6-8 | UK 12-14 / EUR 38 / US 10-12 | UK 14-16 / EUR 40 / US 12-14 | UK 18-20 / EUR 46 / US 16-18 | UK 22-24 / EUR 50 / US 20-22 | UK 26-28 / EUR 54 / US 24-26 |
| BUST | | 35.25″ / 89.5cm | 37″ / 94cm | 40.5″ / 103cm | 45″ / 114.25cm | 50″ / 127cm | 56″ / 142.25cm | 63″ / 160cm |
| WAIST | | 26.5″ / 67.5cm | 28″ / 71cm | 32.5″ / 182.5cm | 36.5″ / 93cm | 42″ / 106.5cm | 48″ / 122cm | 55.5″ / 136cm |
| HIPS* | | *Varies | *Varies | *Varies | *Varies | *Varies | *Varies | *Varies |
| BODICE LENGTH | COMING SOON | 13.25″ / 33.5cm | 13.45″ / 34cm | 13.5″ / 34.25cm | 13.75″ / 34.75cm | 14.85″ / 37.75cm | 14.85″ / 37.75cm | 16.25″ / 41.25cm |
| SKIRT LENGTH | | 21.5″ / 54.5cm | 24.5″ / 62.5cm | 24.5″ / 62.5cm | 24.5″ / 62.5cm | 25.5″ / 65cm | 25.5″ / 65cm | 25.5″ / 65cm |
| ARMHOLE CIRCUMFERENCE | | 19″ / 48.5cm | 19.75″ / 50cm | 19.75″ / 50cm | 21″ / 53.5cm | 24.25″ / 61.5cm | 26.25″ / 66.5cm | 28.25″ / 71.75cm |
| SHORT SLEEVE LENGTH | | 6.5″ / 16.5cm | 6.5″ / 16.5cm | 7.5″ / 19cm | 7.75″ / 19.5cm | 8″ / 20.25cm | 8″ / 20.25cm | 10.25″ / 26cm |
| SHORT SLEEVE BICEP WIDTH | | 13.5″ / 34.5cm | 13.5″ / 34.5cm | 13.5″ / 34.5cm | 15.75″ / 40cm | 18″ / 46cm | 19.5″ / 49.5cm | 20.5″ / 52cm |
| 3/4 SLEEVE LENGTH | | 17.75″ / 45cm | 17.75″ / 45cm | 18.25″ / 46.5cm | 18.25″ / 46.5cm | 19.5″ / 49.5cm | 20.5″ / 52cm | 20.5″ / 52cm |
| 3/4 SLEEVE BICEP WIDTH | | 13″ / 33cm | 13″ / 33cm | 14.75″ / 37.5cm | 15.35″ / 39cm | 17.75″ / 45cm | 20″ / 51cm | 22″ / 56cm |
| 3/4 SLEEVE CUFF WIDTH | | 10.25″ / 26cm | 10.25″ / 26cm | 11.75″ / 30cm | 12.25″ / 31cm | 14″ / 35.5cm | 15.75″ / 40.5cm | 17.75″ / 45cm |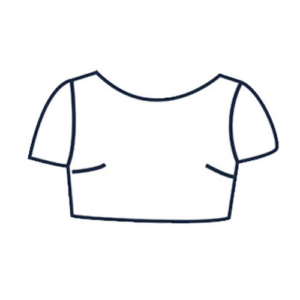 | | | | | | | | | |
| --- | --- | --- | --- | --- | --- | --- | --- | --- |
| | UK 4-6 / EUR 32 / US 0-2 | UK 6-8 / EUR 34 / US 2-4 | UK 10-12 / EUR 36 / US 6-8 | UK 12-14 / EUR 38 / US 10-12 | UK 14-16 / EUR 40 / US 12-14 | UK 18-20 / EUR 46 / US 16-18 | UK 22-24 / EUR 50 / US 20-22 | UK 26-28 / EUR 54 / US 24-26 |
| BUST | | 35.25″ / 89.5cm | 37″ / 94cm | 40.5″ / 103cm | 45″ / 114.25cm | 50″ / 127cm | 56″ / 142.25cm | 63″ / 160cm |
| WAIST | | 31.5″ / 80cm | 31.5″ / 80cm | 34″ / 86.5cm | 38″ / 96.5cm | 43″ / 109.5cm | 49″ / 124.5cm | 55.5″ / 136cm |
| TOP LENGTH | | 11.5″ / 29cm | 12″ / 30.5cm | 12″ / 30.5cm | 14″ / 35.5cm | 16.5″ / 42cm | 16.5″ / 42cm | 17.75″ / 45cm |
| ARMHOLE CIRCUMFERENCE | COMING SOON | 19″ / 48.5cm | 19.75″ / 50cm | 19.75″ / 50cm | 21″ / 53.5cm | 24.25″ / 61.5cm | 26.25″ / 66.5cm | 28.25″ / 71.75cm |
| SHORT SLEEVE LENGTH | | 6.5″ / 16.5cm | 6.5″ / 16.5cm | 7.5″ / 19cm | 7.75″ / 19.5cm | 8″ / 20.25cm | 8″ / 20.25cm | 10.25″ / 26cm |
| SHORT SLEEVE BICEP WIDTH | | 13.5″ / 34.5cm | 13.5″ / 34.5cm | 13.5″ / 34.5cm | 15.75″ / 40cm | 18″ / 46cm | 19.5″ / 49.5cm | 20.5″ / 52cm |
| 3/4 SLEEVE LENGTH | | 17.75″ / 45cm | 17.75″ / 45cm | 18.25″ / 46.5cm | 18.25″ / 46.5cm | 19.5″ / 49.5cm | 20.5″ / 52cm | 20.5″ / 52cm |
| 3/4 SLEEVE BICEP WIDTH | | 13″ / 33cm | 13″ / 33cm | 14.75″ / 37.5cm | 15.35″ / 39cm | 17.75″ / 45cm | 20″ / 51cm | 22″ / 56cm |
| 3/4 SLEEVE CUFF WIDTH | | 10.25″ / 26cm | 10.25″ / 26cm | 11.75″ / 30cm | 12.25″ / 31cm | 14″ / 35.5cm | 15.75″ / 40.5cm | 17.75″ / 45cm |