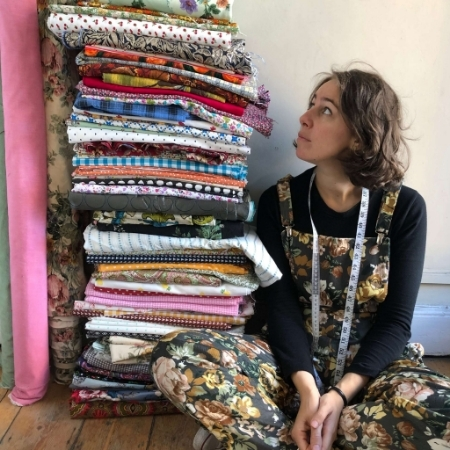 WELCOME TO THE MYEMPERORS MEMBERS CLUB
Join today if you can't get enough of designing your own wardrobe
We're really proud of our customer service and make sure that our MyEmperors members get a truly unique experience they can't find with anyone else.
As a member you get exclusive perks including advance looks of new designs before they hit the rail and sneak peeks via email every Tuesday morning when we're about to add new fabrics. You also get to reserve fabrics for up to 7 days instead of 3 before placing your order!
We love working with you to design clothing that is 100% unique to your wardrobe, that you love to wear again, again and again.
BECOME A MY EMPERORS MEMBER TO ENJOY EXCLUSIVE BENEFITS INCLUDING
"Having bought just over ten items from Emperor's over the past year, I couldn't recommend them more highly. I guess you could say I'm obsessed – who could blame me. I have never owned anything that fit me so well before. I have used their Design Your Own service to make bespoke items that I absolutely love. Every item is of an incredible standard and beautifully made. Cecily is wonderful, friendly and personable, and always happy to answer any questions I have. If you're still contemplating buying something, just do it! Not only will you be supporting an incredible company that clearly put so much thought and heart into their work and have an amazing ethos to be more sustainable and more inclusive, you also just DESERVE clothes that fit you this well and are of this quality. Do it, you won't regret it."
"My entire adult life I've struggled to find clothes that fit…as a short, plus size woman, my options have been fairly limited, I mainly wore drab tent-like tunics and leggings and I hadn't been able to find dungarees that for me since I was about 10 years old…as someone who loves a bold print and a mid-century aesthetic, Emperors has truly been a godsend! In addition to the fact that they create beautiful, hand- crafted clothes (that fit!) the ethos is wonderful. Using vintage and dead stock fabrics to reduce waste is really just the beginning; they are willing to alter and repair their pieces so that you can keep on wearing them, they pay everyone a living wage, and they are committed to listening and uplifting marginalised voices. I stumbled on them when the wheels came off my existing wardrobe and I'm so glad I did!"
"At work we were asked to consider where we have received the best customer service and why. It was an incredibly easy choice for me as you & your team stand out by light years! You not only put so much thought & care into your brand but you work all hours and are so patient and thoughtful. I not only appreciate every piece (of many!) EOC that I own but foremost I appreciate you & your team. Thank you and never change!"