SECOND HAND SEPTEMBER 2021
The average shopper buys 68 items of clothing a year. Does that line up with your shopping habits? It might seem like a large number, but if you are used to purchasing fast fashion it is easy to buy new garments when the new seasons and trends roll around.
The number of billionaires in the UK has reached a new record during the COVID crisis; there are now 171 billionaires, which is 24 more than there were a year ago. The owners of online fast fashion retailers like Boohoo and ASOS have had huge increases in their wealth over the last year due to consumers being in lockdown and spending online. More money than ever before has been funnelled into fast fashion since the beginning of lockdown in March 2020.
WHAT CAN CONSUMERS DO?
If you have the financial privilege to do so, making sure you are purchasing mindfully from sustainable sources that pay garment makers well and pay attention to waste is a great start.
Buying secondhand is more accessible to most consumers and there are many positives to this. Garments are saved from landfill so they have a greater life cycle, consumers also have more creative freedom with second hand garments. Garment production overall is reduced over time as shoppers decrease the demand for fast fashion garments.
SECONDHAND SEPTEMBER
Secondhand September started as a charity campaign that challenged people to not buy any fast fashion garments for the month of September. Consumers use the hashtag #SecondHandSeptember to share on social media. This has now grown beyond that initial premise as the original campaign has some flaws. The original idea isn't very accessible for all and doesn't take into consideration any real change: consumers don't get to challenge the way they usually buy, which is what we need to make any real impact.
HOW DO I TAKE PART IN SECONDHAND SEPTEMBER IN A WAY THAT WORKS FOR ME?
So, you've decided you want to take part in Second Hand September but you're not sure where to start? That's okay! We have some suggestions below for you to start with.
THE EMPEROR'S OLD CLOTHES SECONDS
Sometimes things will go slightly wrong with the measurements and the finished garment doesn't fit the customer properly. In most cases we can correct these things on that garment; but sometimes it's easier to start again from scratch when we have enough fabric. That's how Emperor's Seconds came to be! They are perfectly wearable for the person with the right measurements and we can alter them to fit their new owner just as we would with any made to measure garment. You can find our Seconds pieces on our website for 15% off their original price.
SHOP YOUR OWN WARDROBE
Getting reacquainted with your wardrobe is so helpful in the process of becoming more mindful with garment purchasing. Take note of what you have that you don't wear and think about why that is! If it's because it doesn't fit or it's not your style anymore you could pop anything up on any of the resale websites that I will list below. During this process you can figure out what your favourite types of garment to wear are and use the knowledge you gain moving forward to inform your garment purchases.
OTHER SECOND HAND / RESALE:
SHWAP
NUW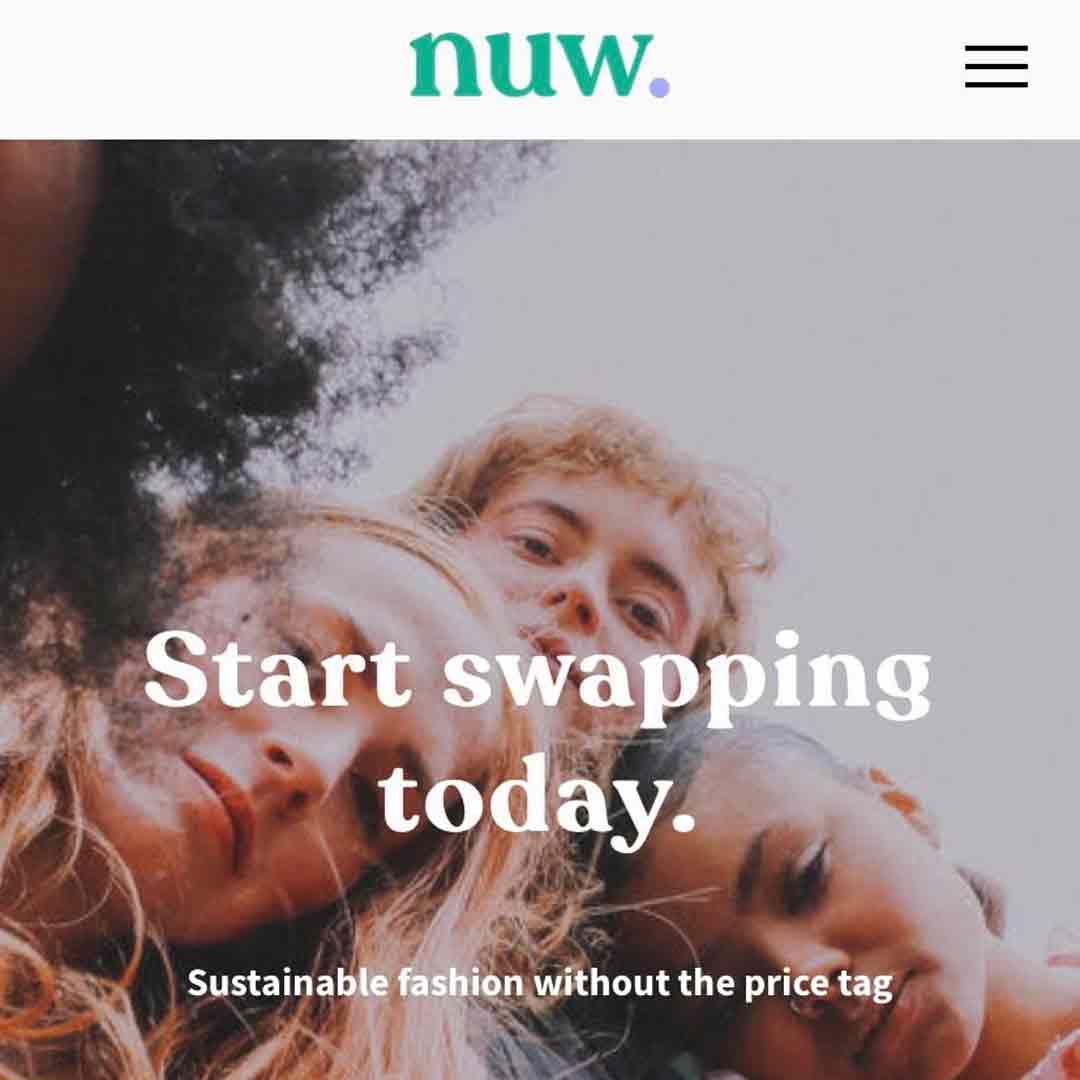 EBAY
DEPOP
VESTIAIRE COLLECTIVE